Cyber Essentials
|
Earn your Cyber Essentials certification
Demonstrate your commitment to cyber security and help protect your business against cyber threats with a nationally recognised Cyber Essentials certification.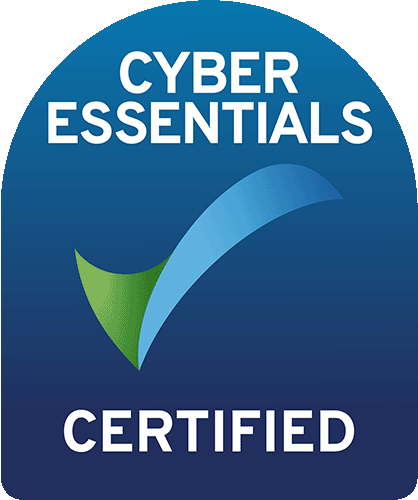 What is Cyber Essentials?
Cyber Essentials is a government-backed scheme that aims to protect organisations from cyber security threats, regardless of size or industry. By meeting the minimum security requirements outlined by Cyber Essentials, your business will be well protected against a wide range of basic cyber-attacks.
As a Cyber Essentials certified business, you will be granted permission to display a certification badge on your website and marketing collateral.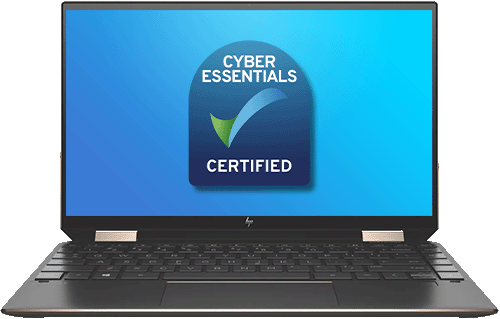 What are the benefits of Cyber Essentials?
Build trust with customers

Your customers can rest knowing that you take cyber security seriously and that you're doing all you can to keep your sensitive data secure.

Win new business

The certification is recognised by businesses all across the UK. Your new certification can be a powerful unique selling point.

Be confident in your security

Gain a clear understanding of your business' security and be confident that you meet the minimum requirements outlined by Cyber Essentials.

Win government contracts

Some charity or government contracts are only available to suppliers who have earned their Cyber Essentials certification.
Why choose DuoCall for your certification?
DuoCall will review your IT infrastructure and identify any areas in which you don't meet the minimum criteria set out by Cyber Essentials. We'll then make the relevant recommendations for you to earn your certification. Our consultative approach ensures you aren't just given a pass or fail; we'll help you understand the exact changes you need to make and even provide you with a quote for missing services, should there be any.