Solar-powered CCTV
|
Stay secure even where Ethernet cables cannot reach
Installing a CCTV solution via Ethernet isn't always possible in remote or hard to reach places. If power and Ethernet cabling isn't available in your required location and you demand a robust security system, we can deliver solar-powered CCTV cameras as part of our Hikvision offering. Our solar-powered cameras can be installed on a permanent basis for 24/7 monitoring, or as a temporary solution for construction sites, festivals and more.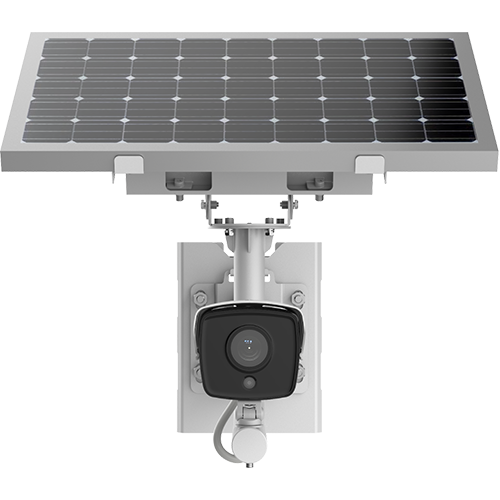 Building standalone security systems can be challenging for end user system integrators. They are often tasked with purchasing and assembling various parts of equipment themselves, and lots of time is required to design and install a solution where electricity and internet is simply not available. This process regularly results in excessive costs, high power consumption and a complex system that's unstable and difficult to use. Hikvision's solar-solar-powered CCTV cameras are easy to use, cost-effective and keep power consumption to a minimum. They are simple to deploy too.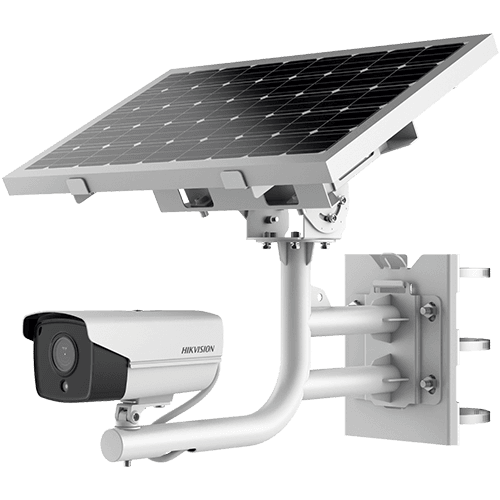 Zero network cables required
Our solar-powered Hikvision offering doesn't require any electrical wiring. Instead, our cameras are powered by an inbuilt battery that supports long-term power storage and smart power management, ensuring that businesses can continue to capture surveillance footage in the absence of direct sunlight for 7 continuous days.
Some of our cameras support GSM, WDCMA and 4G LTE standards too, enabling them to connect to the internet and operate wirelessly over the mobile networks.
Key benefits of solar-powered CCTV
Built for the outdoors
Solar-powered CCTV setups are purpose-built security systems for outdoor spaces. They need to be able to withstand the elements, including heavy rainfall and gale force winds. Hikvision understand this; that's why their solar-powered solutions are built with strength and stability in mind.
Robust hardware
Ordinary batteries are prone to loss of power and can become completely inoperable in extremely cold conditions. This is particularly true at high-altitude. Our solar-powered cameras by Hikvision are equipped with a battery that can operate effectively at temperatures as low as -20°C.