Thermal imaging cameras
|
Perimeter protection in any weather condition
Two of the most common challenges to overcome when it comes to video surveillance are false alarms and poor image quality, especially in low-light. That's where thermal imaging cameras come in. Hikvision's high-performance thermal cameras utilise advanced thermal detectors to capture objects and scenery in almost any weather and lighting condition. They're the perfect solution for 24/7 perimeter protection.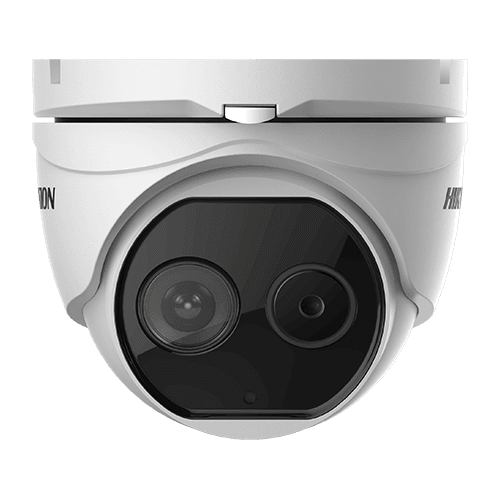 Why choose Hikvision for your thermal imaging cameras?
Hikvision's bullet series of cameras are commonly used in critical infrastructure, including airports, highways, photovoltaic stations and more. They feature real-time temperature measurement technology, ensuring locations that are prone to rapid temperature changes (such as recycling centres) remain safe. The bullet series includes a single-lens thermal bullet camera, a bi-spectrum bullet camera and a smart-linkage tracking system.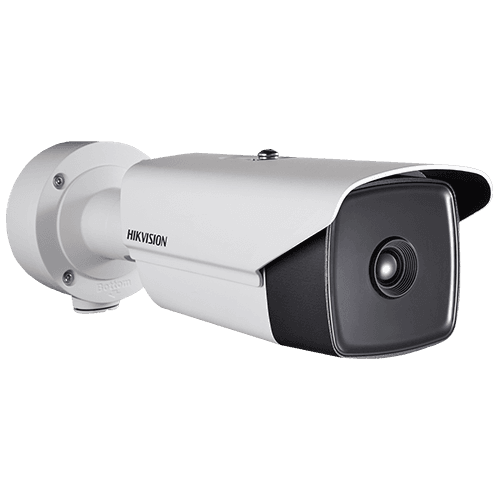 Hikvision's Turret series includes a bi-spectrum turret camera and a single-lens thermal turret camera. Their compact design makes them a fantastic choice for businesses looking to implement intrusion detection, temperature measurement and fire prevention at their premises.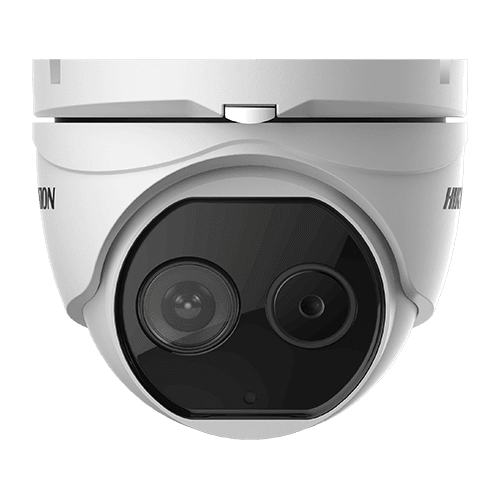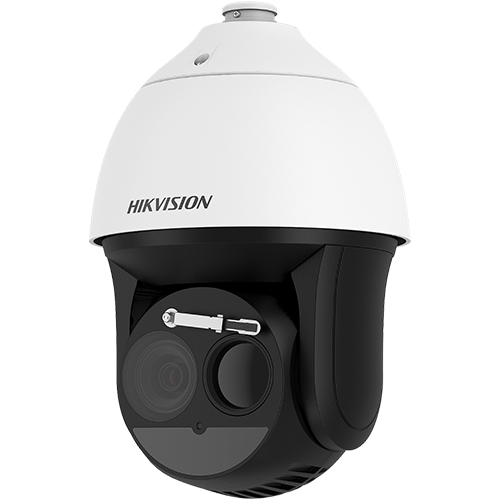 Our Hikvision speed dome cameras combine integrated thermal modules and optical modules. And thanks to 360-degree continuous pan range and -5 to 90-degree tilt range, targets are simultaneously tracked in the thermal and optical channels when an alarm is triggered, automatically. The speed dome series supports multi-scene temperature measurements too.
Hikvision's HeatPro thermal cameras improve accuracy when it comes to perimeter protection, and they are fantastic for fire detection too. The HeatPro series of cameras make professional protection solutions more accessible for the mass market.
Our Hikvision positioning system cameras and stable PTZ cameras are equipped with thermal and optical modules. And as a result of their large and stable construction, they can be equipped with extended lenses. These give the PT series of cameras a focal length of 50mm to 180mm, enabling them to detect humans up to 5km away.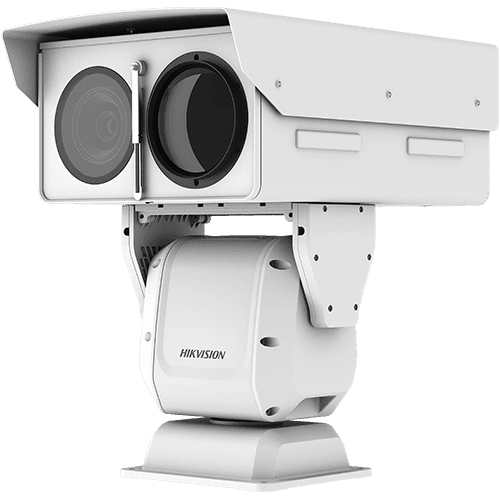 Hikvision created the special industry series of cameras to meet the strict requirements of anti-corrosion environments. Their anti-corrosion thermal bullet camera is housed in 316L stainless steel to prevent it from being damaged in environments where normal CCTV cameras might be liable to corrosion.