UC software solutions
|
Feature-rich UCC management
Being flexible to your requirements, we offer two Unified Communications (UC) packages, UC Smart and UC Suite. Access a variety of UC features, including directories, presence, conferencing, visual voicemail, instant messaging and more, via a number of different Unified Communications and Collaboration (UCC) clients.
UC Smart is our entry-level UC software solution. It is fully embedded within OpenScape Business and comes with the following UCC features…
The following UC clients are available with our entry-level UC software solution:
• myPortal @work
• myPortal to go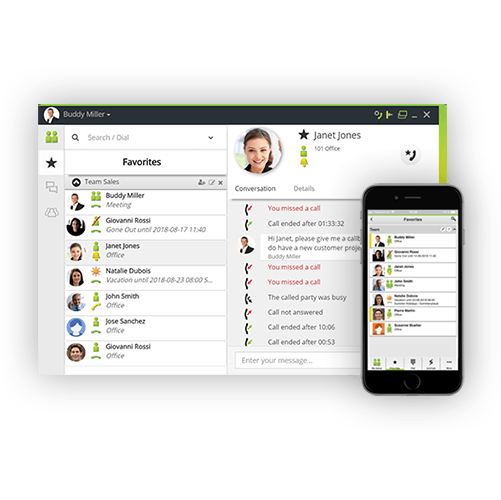 UC Suite is our advanced UC software solution. It comprises all the features and benefits of UC Smart and expands on them, adding a personal auto attendant, a multichannel contact centre, voice recording and additional clients.