MyHosted
|
MyHosted is exactly your size – add users, 1 or 100 at a time
MyHosted Contact Centre is a Windows client that combines call control, instant messaging, system directories and a busy lamp field to enhance your users' experience. Monitor additional information about your incoming calls and simplify call handling for your workforce.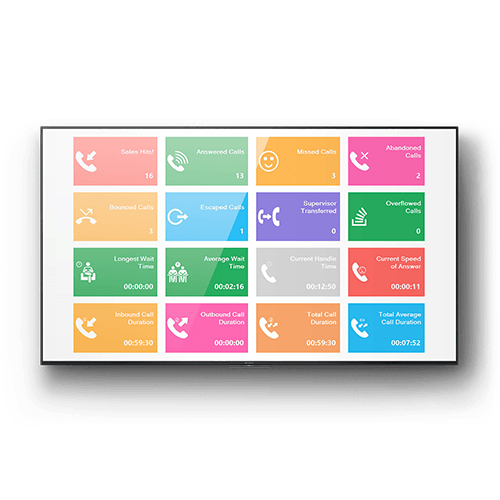 Featuring an intuitive icon based interface, MyHosted Contact Centre provides point-and-click call control within a familiar desktop environment. Improve workgroup collaboration by bringing your team members closer to each other and by simplifying internal and external communication.
MyHosted Contact Centre is available in three different variants, Lite, Pro and Reception…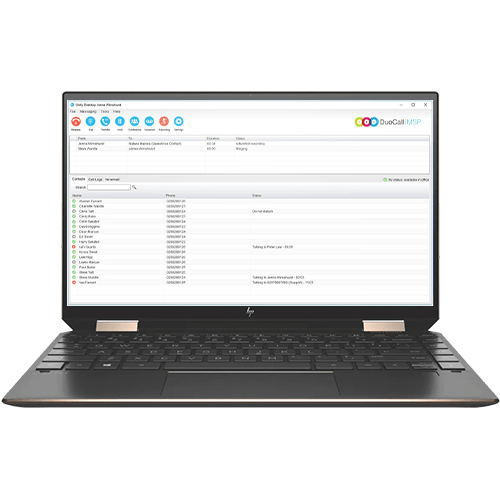 Suitable for both call centre and regular office environments, the contact centre dashboard is a graphical interface that will display incoming and outgoing calls in real time. This provides critical business intelligence and is an essential tool in maximising customer service for inbound callers.
We have three MyHosted contact centre user licenses for you to choose from…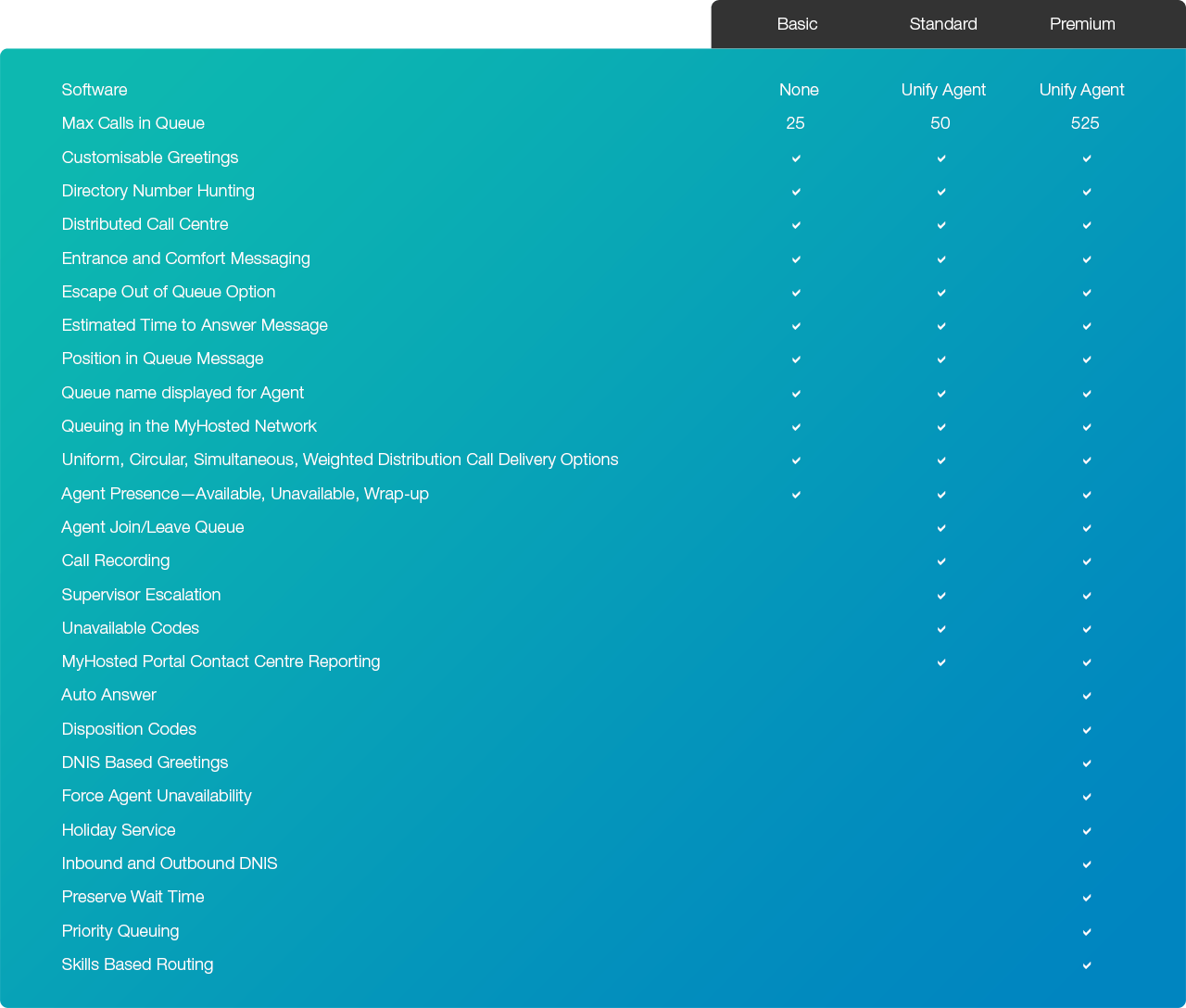 Add supervisor features to your standard or premium contact centre licences.
Abandoned Call CLI Capture and Call-Back Assignment

Instant Message All Agents

Prioritise and Reorder Calls in Queue

Remotely Change Agent Presence State
Contact centre mobile puts advanced office phone features on your mobile. Featuring hold, transfer, conferencing, instant messaging and call recording control, contact centre mobile provides advanced business communication features to knowledge workers on the move. By layering smart-call control options on top, and displaying the status of colleagues, contact centre mobile enhances communications and connectedness for mobile employees.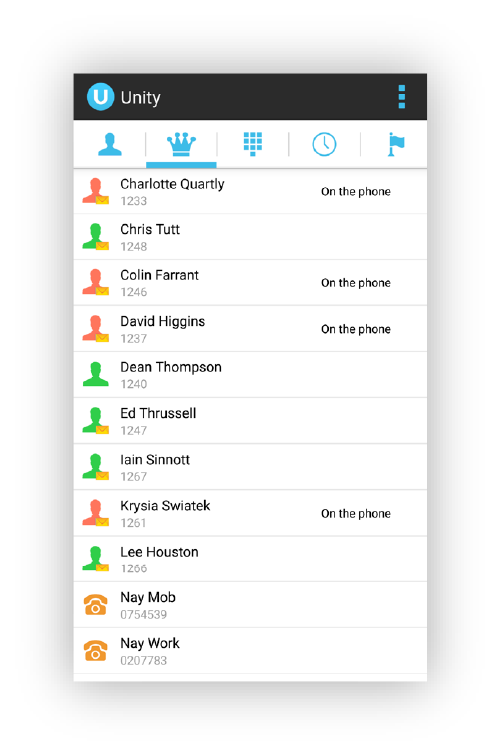 Visual indication of your
colleagues' status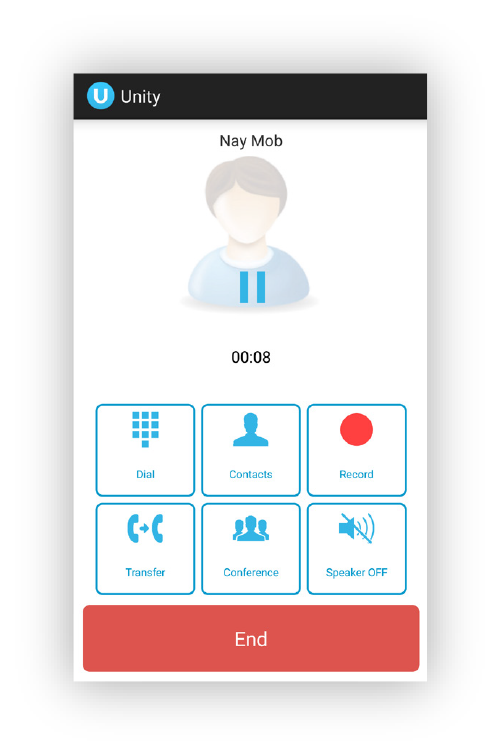 Simple buttons to conference

and transfer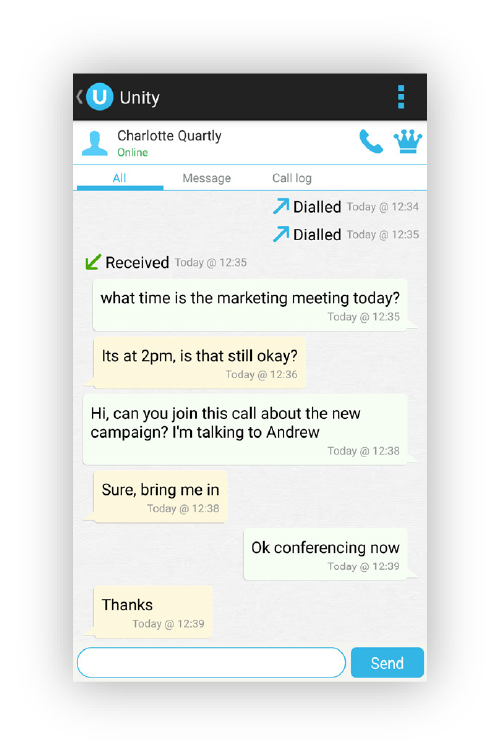 Instant message co-workers

from anywhere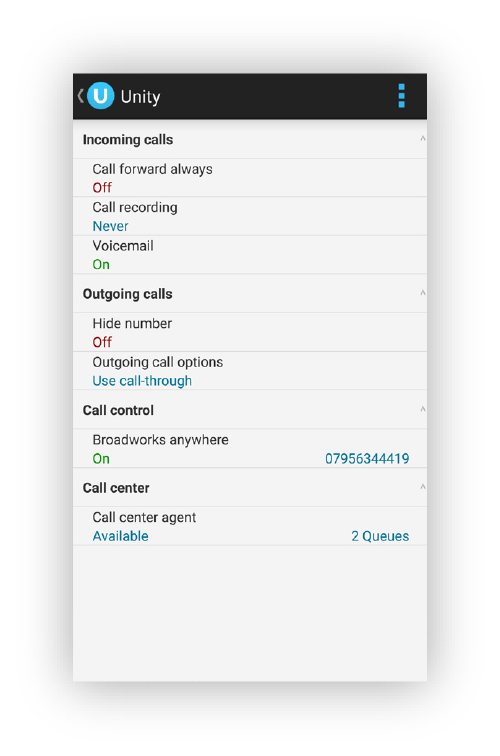 Configure preferences to suit