OpenScape CP handsets
|
User-friendly, space-efficient and feature-rich
Unify have condensed their latest family of desk phones into a concentrated portfolio that meets a broad set of user scenarios. The OpenScape CP range of business handsets are an easy-to-manage, cost-effective set of devices with user-focused features, aimed at making your team communicate better.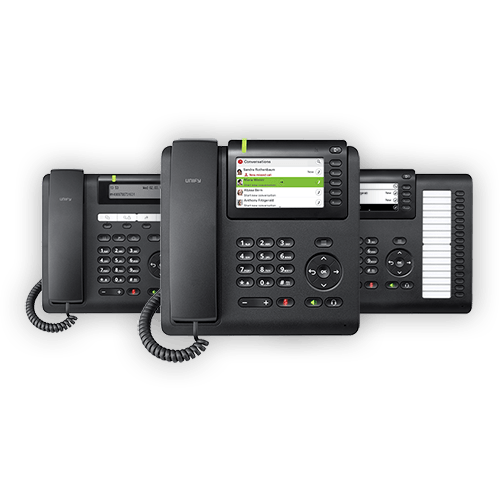 The OpenScape CP product family enhance interoperability, maximise simplicity and is equipped with the high-quality audio you would expect from Unify devices. What's more, the CP400 and CP600 desk phones come with built-in Gigabit Ethernet, which reduces communication bottlenecks and improves the user experience even further. These business handsets truly earn their place on the desktop.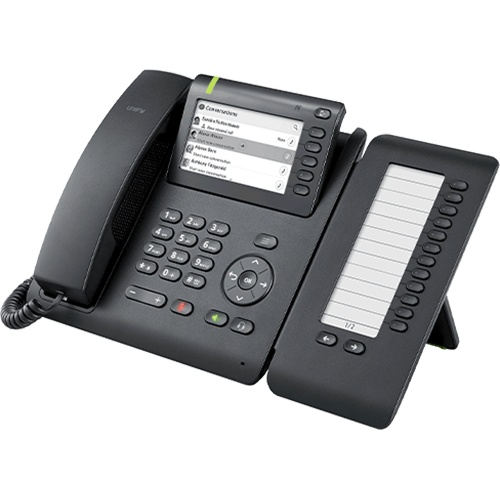 Crystal-clear voice quality
All of our OpenScape CP desk phones boast the latest, leading audio technology. Your team will benefit from an immersive and crystal-clear audio experience in both hand-held and hands-free mode, all thanks to AudioPresenceTM HD.
The OpenScape CP range of Unify handsets have been meticulously designed to meet the ever- growing requirements of a modern-day workforce. Enrich your business communications with the user-friendly, cost-effective, ergonomic and feature-filled hardware you need to maximise efficiency and productivity across your users.