OpenScape CP200
|
Bringing the power of simplicity to your desktop
This business handset comes with outstanding voice quality and an extensive scope of features, making the CP200 businesss desk phone a fantastic choice for everyday users.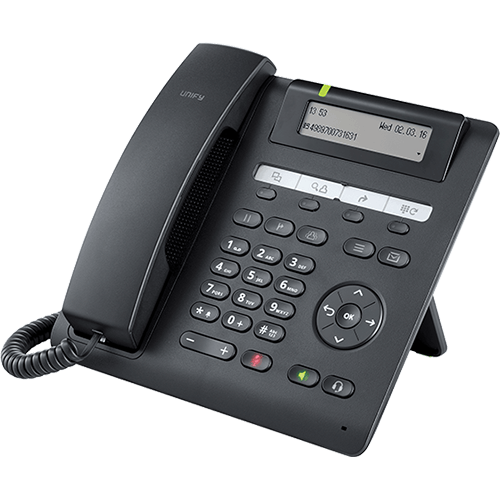 Leading entry-level handset
Unlike many entry-level handsets, the CP200 brings many powerful call-handling features to your desktop. This feature-rich desk phone comes with HD audio technology and is a cost-effective option for busy offices. It's a great choice for users with UC/CTI support. What's more, there is a TDM option also available for this handset.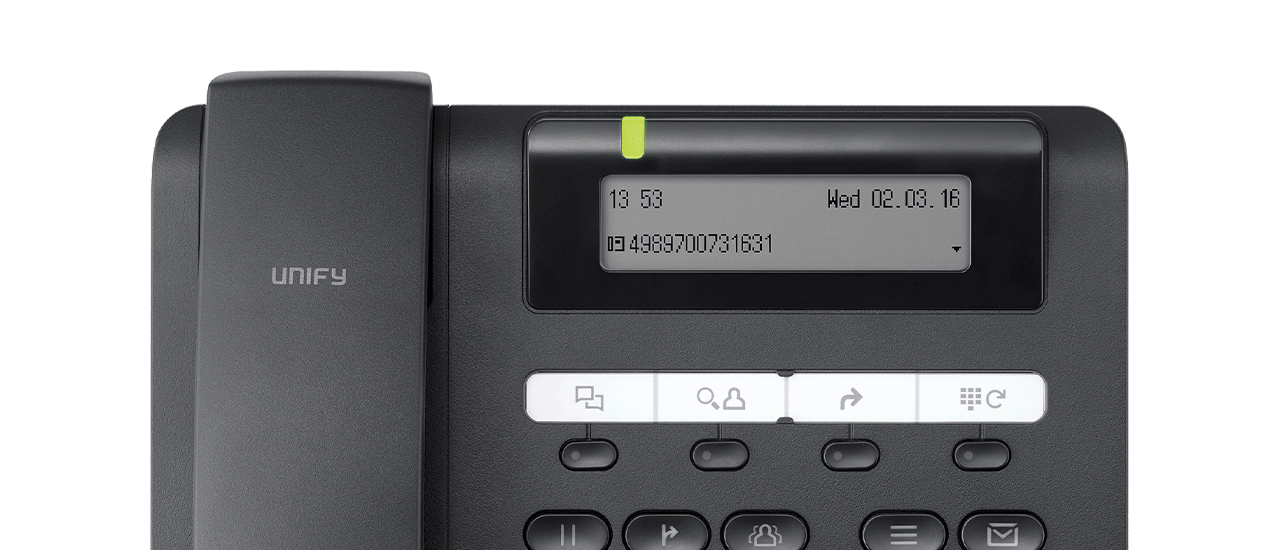 2-line monochrome display

LED signalling (red/green/orange)

AudioPresenceTM HD voice technology

Plug and play (automatic software deployment via DLS)



4 free-programmable function keys