ColorVu technology
|
24/7 colourful video surveillance
Most crimes occur at night when fewer people are around to witness them take place and criminals can hide their identities under the cover of darkness. To combat this, Hikvision set out to develop a series of CCTV cameras that can produce vibrant and colourful video footage, even in extremely dark situations. The result, ColorVu technology.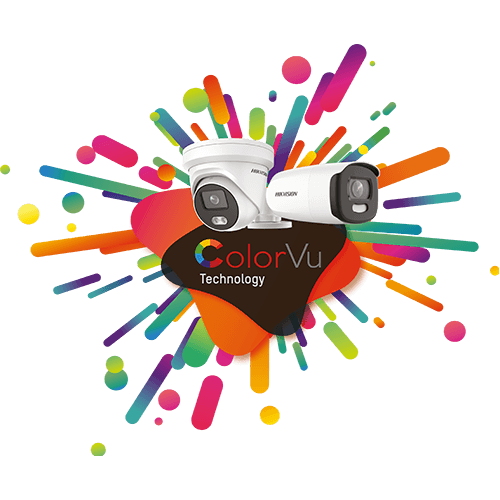 Traditional CCTV systems that solely rely on infrared lighting for recording video at night often don't encapsulate everything going on in your scene. People, vehicles, and other important objects can appear blurry or get lost in the background. And because video footage is rendered in black and white, important details are often lost entirely. Colour video is much more effective for analysis and monitoring purposes, and ColorVu technology enables you to capture bright and colourful video footage, even in dark scenarios.
What is ColorVu technology?
As a result of Hikvision's developments in hardware technologies, advanced lenses and high-performance sensors are the driving force behind their ColorVu cameras' powerful ability to capture crisp details in low light situations. And with the addition of a supplemental light, our Hikvision ColorVu cameras guarantee colourful surveillance, in even the darkest areas.