MyHosted handsets
|
Designed with your workforce in mind
All of our Yealink handsets and conference phones are designed to enhance user experience with simple on-screen navigation and stylish design. They're perfectly suited to your MyHosted system and for businesses of all shapes and sizes. Choose from a variety of added features…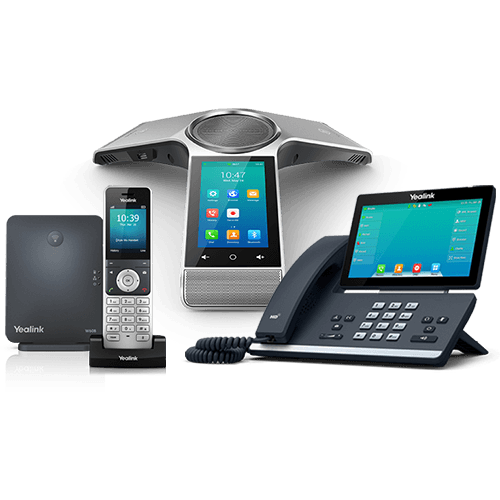 Sophisticated IP terminals
Desk IP terminals have an important role in enhancing the user experience with simple on-screen navigation and easy access to advanced features. The Yealink T-Series handsets deliver on this functional promise with a stylish and polished design in a range of variants to suit all users.
Going cordless with our DECT IP phones gives your business the functions, lines and mobility to empower your users with the convenience of wireless communication along with the widely accepted benefits and feature richness of Voice over Internet Protocol (VoIP).
Our Yealink conference phones are designed to suit a range of different meeting environments. The CP960 and the CP920 address today's audio conferencing challenges and unify a clear and easy conferencing communication experience for both in-room and remote participants.