AcuSense technology
|
The AI powering our leading CCTV security systems
Our Hikvision AcuSense cameras utilise advanced AI algorithms to boost business security, increase accuracy and simplify video monitoring for your team.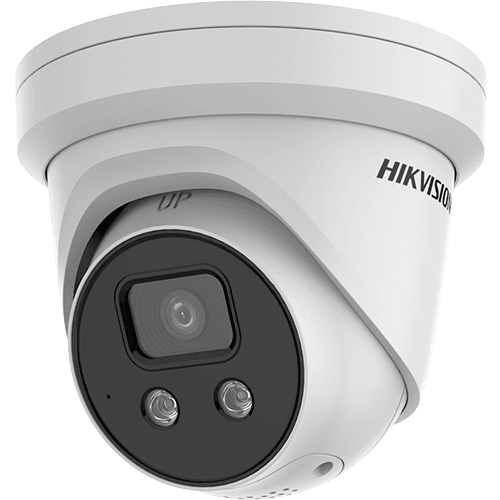 Deter criminals with sound and strobe-light alarms
Some of our Hikvision AcuSense cameras are equipped with built-in sound and strobe-light alarms to help deter criminals. What's more, voice messages can be played out loud to warn intruders when they breach a restricted area.
Where is Hikvision AcuSense technology being utilised?
AcuSense can be used across a wide range of scenarios, for both residential and business operations. Hikvision AccuSense cameras are currently being used by businesses to protect: