Mobile Device Management
|
Manage all your business devices on one easy-to-use platform
Mobile Device Management (MDM) is the fastest and most comprehensive way to configure devices for enterprise access and to secure corporate data on smartphones and tablets – all from a single screen. As a fully-integrated cloud platform, our MDM solution simplifies device management with rapid deployment, visibility and control.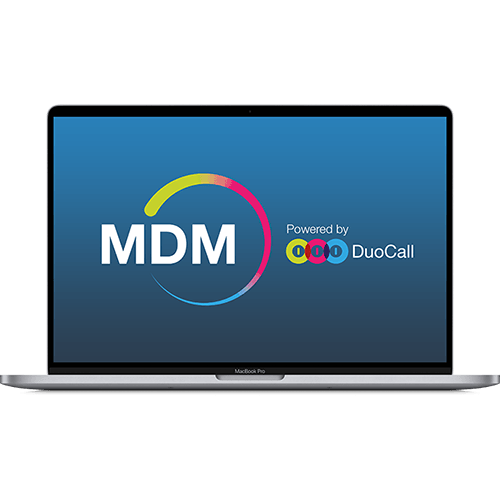 Flexible, simple device management
To take advantage of our MDM platform you don't need to have your business mobile contracts with DuoCall. We can give any business access to our management platform, regardless of how many devices you have, what sort of devices they are and what mobile network you're on. We take care of all the billing too, so we're here if you've got any questions about your service.
Take control of your business devices
It doesn't matter whether you have 10 or 100,000 users, our MDM platform is built on a secure, multi- tenant cloud architecture that enables instant enterprise mobile management with effortless scalability. Integration into existing enterprise systems is seamless too.
Deliver robust device, application, document and expense handling capabilities across all major computing platforms, including iOS, macOS, Android and Windows devices. And because there are no servers to install, upgrades to the latest technology are automatic. Affordability is unmatched with no upfront costs and no expensive change management.
We offer four tiers of Mobile Device Management: Essentials, Deluxe, Premier and Enterprise…